The Evanston Civic Orchestra and Chorus have been through several different iterations over the years.  We even had a Children's Chorus at one time!
Take a "Blast Into the Past" by looking at our yearly scrapbooks.
Please note:  We are still finding, creating and uploading scrapbooks (or at least concert programs) to the website.   Therefore, not all years are represented.
Click on a year below to view that year's scrapbook.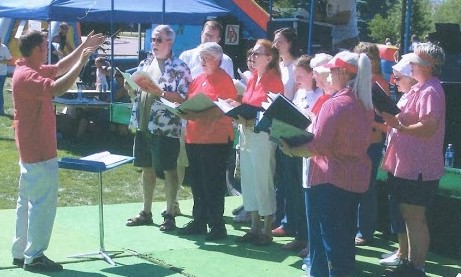 Kirk Young Director (2007-2012)
Evanston Civic Orchestra & Choral:
Various Directors (1987 – 1993)